http://celticsgreen.blogspot.com/2017/04/comments-from-other-side-knicks-3217.html
If we win this... Can we fire Horny like immediately?
Is L for MarkeLLe
Anyone else really wanna sock Crowder right in the face? Forget Melo. That guy is the OG fatso
So is the announce team today gonna pretend that Celtics are in first because of their play and not because the Cavs are going finish with less than 55 wins
Jaylen Brown is officially in the Celtics doghouse. #GetHimNow #StrikeWhileTheIronIsHot  (MY NOTE:  Not true, but it's good that they recognize talent and want it)
I want to see Ron take it to Thomas today, he's too small to stop Ron's hurly burly drives.
We would probably have been in the playoffs this year if we had Noah in the lineup. Knicks got manhandled under the rim this season. Noah back next year will make a big difference
National TV? Easy L.
I think we're probably lose this, thankfully. Our team's not tough enough to deal with them. We'll probably get our fake hustle wins elsewhere though. Probably Philly. Bunch of losers.
Gonna be watching the Yankees game most of the time. That win on Friday made me kinda give up hope for a top 5 draft pick and they will not go 0-6 the rest of the way probably 2-4. When we want the knicks to win they lose, we want them to lose they win........
Early Sunday game usually means we come out with little to no energy and are down by 20 at the half.
Hah Melo and Rose still in redshirt mode eh...the tank rolls forward
Wooooooooooooooooooooo!!!!!!!!!!!!!!!! We will never see Rose in a knick's jersey again!
If Boston disrespect them by not showing up, we all know what's going to happen when the knicks smell blood. = extra effort

   However, these are the Knicks we are talking about, so I'm looking forward to 6 games losing streak to end the season. 8-)
Nah Boston wants to stay ahead of Cleveland.
Who's bright idea was it to put a Knicks game at the same time as yankees opening day?
Watch baseball, and hope that KP plays well enough for a Freedawkins video, and that we lose
Melo (sore back), Rose (sore knee), and Thomas (sore hip) are out today It looks like all 3 tank commanders are out
Ever wonder what are the New York Knicks doing wrong that Boston gets right? They don't draft that much better than the Knicks (most of the time) but they DO know how to manage/move roster in trades and free agency.

On paper, this Celtic team shouldn't be #1 seed. Ok, Isiaiah Thomas is a tremendous point guard but... Avery Bradley? Marcus Smart? Meh. Horford? Eh. Amir Johnson? Pass. Jae Crowder is a gritty player but not one I see as getting recognition. Yet, I find this rag tag of underdogs (yes I said that) something to be said about lunch pail guys vs superstars.
5 more games remains after this. What a wasted season.
Baker vs Zeke Jr gon be fun
I love that Isaiah is so little and still dominates

lol baker v thomas will be the highlight of my day
Willy's defense is terrible.loved that screen on crowder though. Needs to bring that energy to the defensive end
Liked it as well, although a screen is an offensive play Imo. Crowder took it like a champ though.
This happens every year... Yankees opener is still more boring than watching the knicks get stomped in a meaningless game...
i'll root for the knicks to tank(lose) as long as sasha is on this team.
Melo out season too with Tankitis
So does this joke of a franchise have any chance at the 4th seed anymore ...?
If we win this without Melo he should go
We should play hard and miss all of our foul shots like the Magic do.
knicks win this one out of spite
lol Marcus Smart with the lowest 3 point % in the NBA anybody who likes him is ****ing trash
Lol Crowder with that delay of game. ****ing bum
Why is Sasha even starting?

Because we do basketball bad
Who the **** called up a Marcus Smart ISO
Horford took about 5 steps there but whatevs.
░░░░░░███████ ]▄▄▄▄▄▄▄▄▃
▂▄▅█████████▅▄▃▂
I███████████████████].
◥⊙▲⊙▲⊙▲⊙▲⊙▲⊙▲⊙◤…
Derrick Rose future Sacramento King for 4 years 64M Please
The Celtics are playing great defense.
KP crossed up Olynyk Shut it down.
At least fat **** Blart finally cut his hair
Smart/Bradley is the most overrated duo in history. (MY NOTE: Not if you're trying to score on them, which you can't)
Those closeups of Melo are so well timed. His lack of beard maintenance shows that he's demanding a traid
I want Brooklyn's bellybutton lint for fatso
Terry Rozier is the motherf****** GOAT I see why the Celtics stood pat now
let's traid Fatso for Tracy Chapman and Terry GOATzier
But did you know Isaiah Thomas is small????????
Isaiah Thomas is having the greatest scoring season for a player under 6 feet, and the second greatest scoring season for a player under 5 feet.
They need to... take couple lessons from Celtics' defense.
Porzingis stop leaving Olynik open. Good lord
Why we on national TV?
The league was hoodwinked. They thought we'd make the 8th seed.
Kelly olynyk is a maddening player (MY NOTE: What are you doing on a Knicks Game On thread, Cowens? LOL)

Is Jaylen Brown going to end up better than Brandon Ingram?
Olynyk gets away with a lot it seems
Cs are ballin
sasha is the ultimate tank commander. he will serve admirably in rose's absence
this squad out there should get phil fired right after the game. we don't have one legit young guy out there.
Is this the triangle that we are even running?

Nah we running the rectangle

I see pentagonO'Quinn has the game, athleticism, I'm guessing the Celtics like. Wouldn't be surprised if he lands there at some point.  (MY NOTE:  I like him)
knicks were trying a first for KOQ at the deadline but nobody would bite. Maybe we could pry a late first or multiple 2nds at the draft
I wonder if we could pry away their own first rounder. They already have a top 3 pick they stole from the nets
The Nets have that pick. The Celtics have the swap this year and I believe the pick outright next year.
It's funny that the announcers spent so much time dissing the Knicks but the Celtics are really not playing hard which can be dangerous in a game like this. That's why Stevens called a timeout! The Knicks are capable of picking up their play and gaining confidence if Boston isn't careful.
If sasha was a shooter in real life, he'd be the type to indiscriminately fire away at everyone standing in front of the club but nowhere near his target
I hate smart
You know nobody wants to talk about the Knicks when the broadcasters are talking about taxes instead.

the knicks have 2 good young prospects and if you put their talents together they still couldn't guard the 5
That's right Boston...Pound the knicks hard, don't give them any chance to come back.
How the **** did we beat the Heat again?
Dragic penetrating and dishing to crappy shooters. That was basically their offense all night.
This game isn't quite the embarrassment that I was expecting.
Celtics' ball movement is a thing of beauty.

Mark Jackson still vehemently opposed to pronouncing his R's must be a closeted Boston fan

Jaylen Brown is the greatest player ever

Well, let's see how the Yankees are do-... **** Everything is shi***. At least the weather's nice. Maybe I'll leave the house.
jeff is right. ron baker got more heart than the guys with talent
Notice that Jeff? Up by 11 he noticed his team was **** around, coach called a **** time out. Thats how you coach

Celtics coach don't play. Up by a lot and catching his team goofing around, cat called the timeout with the quickness.

That's what a properly run organization looks like
**** off smart I want kp to beat his a**. real talk
Wow 2016 draft class stinks
Brown was my favorite in that draft. I know nothing apparently.
brown is okay. i don't see a potential all-star which is what you expect from a 3rd overall pick.
Disgusting... More Celtics cheers than Knicks cheers in the Garden.  
We can out tank anyone with this lineup
It's hard to draft your own players when your idiot GMs keep trading your picks.
We better keep Melo and hope Phil doesn't trade him for trash too.
So the tank is back on it's treads after a hiccup in South Beach I see.
Marcus Smart is a really great garbage minute player. Probably ultimately what his role should be in the NBA.
TAAAAAAAAAAAAAAAAAAAAAAANK
I feel like every team we play doesn't just want to beat us, but they want to embarrass us as well.  (MY NOTE:  Maybe you just think it's like that because you keep getting embarrassed)
Teams get up to play in MSG they way they do for championship teams except our teams usually stink and can't handle that they way champ. Teams do
Clash of the least talented brothers out of the Plumlee and Zeller clans!
Pretty sure the Plumlees are winning that battle

I'd watch a 3 on 3 game with... Luke, Tyler, and Cody Zeller vs. Miles, Mason, and Marshall Plumlee. That's just good clean family fun.Lmao at Isiah Thomas being almost the same height as sideline reporters Don't think I've ever seen the camera angle that low in post game interviews
Loooool Phil Jackson grin Stealth Tank baby we did it
Wow, that whole 4th quarter was Garbage time
We found our starting 5 for the rest of the season, boys!
Knicks lead the league in spandex
LOL let's go Celtics chant
.
Another Lottery Ball gets its wings!!!
Chants of Lets go Celtics just like the last home game with the Lets go Heats chants. Easy win for the Celts, IT only played 23 minutes.
Celtics are too good and too well coached for us. Hard to believe that they'll likely be drafting ahead of us the next two seasons - but nothing to be done about it.

Which player in this year's draft would help them topple the Cavs?

It's not quite the question the Celtics will be asking themselves. They're thinking next season, but also beyond next season. They're thinking draft, but also trade. They're thinking free agency and cap space. All those goals overlap. They won't be drafting as if it's that pick's sole responsibility to put them over the top in year one. Improvement next season will come in a lot of ways

The first pick would help the most since it has the most trade value. They'll undoubtedly explore getting Butler again. If they don't trade and keep the 1st pick they probably draft Fultz (since they're rumored to love him and really need another scorer). If that happens they'd likely trade Bradley or Smart (for a front court guy?) while at the same time trying to sign a top free agent like Hayward or Griffin.

They'll bring over Zizic to shore up center depth, and maybe Yabusele too if they don't need his cap room as they're right on the line being able to sign a max guy outright. (Josh Jackson does seem like an Ainge kind of choice though, and Ball is great too. It's a good year to have a top pick for all teams.) Plus they do have more future extra first rounders led by the 2018 Nets.

A fultz IT back court would be disgusting.

I wish we played like them, but I don't see that happening any time soon the ball is always moving, guys are always cutting...such a big difference between their offense and ours
5 more games, 5 more performances like this and land that 5th pick or better.
LET'S. GO. TANK.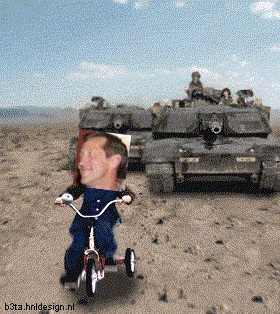 We need the lottery to be more rigged than Wrestlemania, c'mon Silver, help us Pretty sure Dolan screwed us out of any help we may have possibly gotten with the Oakley fiasco. We're not getting any lotto help until we get a new owner.  (MY NOTE:  And you'll never get a new owner as long as the one you have sees his basketball team as a toy instead of a competition)
bob
.

bobheckler




Posts

: 37560


Join date

: 2009-10-28



Love your comment about Cow being on their Game On thread!


bobc33




Posts

: 7058


Join date

: 2009-10-16




---
Permissions in this forum:
You
cannot
reply to topics in this forum