http://celticsgreen.blogspot.com/2017/11/comments-from-other-side-heat-112217.html
HEET VS WOKES 
Don't know who Wokes are.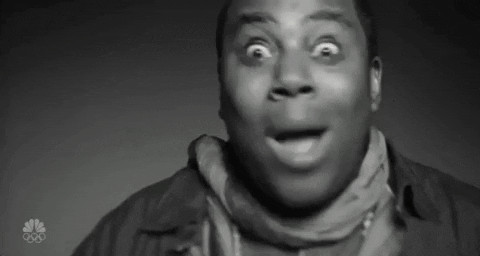 I'm woke ... To the fact we're going to lose again
If the Heat win this game I'll consider the first two months of the season a success. F*** the Celtics, I bet they don't win 26 straight. Go Heat!
I'm expecting a great half... …and then a total meltdown. Wish I could be more optimistic, just being real. Boston has better players and coaching, so they will make the proper adjustments at the half and continue on their winning ways. I would love to be proven wrong, guess we will see.
I am expecting two great defensive halves ...... From Boston. 
Yup, we definitely tanking now
Kyrie pls. Help us with the tank
This bipolar team will beat the Celtics, I think Waiters will go off
Another loss. 66-102 Celtics. Waiters 0-12, Winslow misses another point blank layup. Spo pisses his tousers. Same ol same.
Full tank coming, get out of the way.
After wokes, we have 4 game road trip including pups and cavs. Then games like GSW at home and @ Spurs. If we lose this one we might as well start tanking for real tough I understand that tanking this year isn't very favorable. We're screwed 
It doesn't look like a tanking team, it looks like just a bad team. They want to win, we have too many established players playing big minutes.
One thing is for sure - You don't half-ass a tank. You go get that very high pick or you don't. getting the 8th pick isn't tanking, it's sucking and treadmilling.
This feels like a potential win for some reason.
I recommend that right before the game starts everyone should have a few drinks because we will be needing it for this one.
Is Dion going to be healthy for this game? I'd love to watch him & Kyrie go at it. There was a rumor the two of them had to be separated in a practice back in 2013-14.
I almost hope we lose by a ton so Riley pulls the trigger. We know he wants to do it. Why postpone? It will only get worse.
Still think Spo should be going big and find time for Mickey in the rotation. #11DEEP 
The Celtics streak ends tonight. 
Celtics really feeling it these days...time for the Heat to put an end to all this Celtic pride. 
Using the same stupid starting lineup tonight that offers no floor spacing whatsoever. No wonder our good players are strugling to find a rhythm. Spo has completely destroyed all the excitement I had before the season started. 
I don't want us to suck 
We got this 
Wonder how often Olynyk is on the floor with the brothers. Seems like teams always go on a run when Olynyk checks in with JJ due to lack of any rim protection. 
I think it'll be close but in the end the Celtics will get the the win because they have Irving. 
Starting PF Justise Winslow and SF Josh Richardson= Easy
If we don't win tonight....*shakes head*....Ill never post again....
Anyone want BBQ? Because HEAT getting BBQd tonight.
I got a weird feeling we are winning tonight, don't ask me how but we are winning tonight.
Seriously though, do you guys honestly think that they can win this game? I doubt it. KINGrie will FEAST tonight. 
Kyrie/Tatam/Brown will be hot hot hot from 3 tonight. Blowout game for them. 120-95 Bos 
Our guard play is so lackuster. Ugh, all I see is KINGrie torching whomever's guarding him. See Hassan in foul trouble tonight from trying to contest Boston's gaurds after they leave our guards in the dust.
Stephen A. Smith thinks the Celtics will go 80-2 unless the Heat beats them tonight: "I think if this streak is gonna end it's gonna be tonight" 
Kyrie is amazing.
Like I said. KINGrie gonna kill terrible dion
Cannot believe some heat fans did not want kyrie. Wow
Justise is terrible.
Whos this Daniel feces guy
Nice lead but we have seen this b4 lol inevitable turd qt coming
Kelly Useless bum
This team sucks. Even when they are up, they still do dumb stuff and look awful. Blow it up Pat
Tatam is too good.
Spo doing Spo things. Celtics can't stop Dragic so he does the only logical thing. He takes Dragic out.
Boston is ready to tap out whenever we're ready to start taking care of the ball. The defense has been great. We just need to take care of the ball in the second half and we'll win this by 20. 
all i ask this Christmas is for MIAMI to trade lazy *** Hassan for Anthony Davis.. 
The heat isnt playing good D. This is not a good defensive team. Boston is sleep walking and bricking. If the heat goes into another offensive coma they will lose by double digits. 
Winslow, retire 
Can we trade Winslow for Tatum?
   (MY NOTE:  If Danny had his way you might have gotten the draft pick that is Tatum)
I remember when we were tanking last year and he was one of the guys we were talking about 
F***ing Celts have two elite wings in Tatum and Brown and we trotting out Josh Richardson at SF. 
Good first half completed...next up...the infamous third quarter. 
I think without the beard, Dragic is more aerodynamic and faster. 
Al horford will eat winslow come on.
Typical turd quarter. Heat winning by 8 when they were winning at some point by 18 .... Have I mentioned how much I hate Waiters' game? Ugggggh
Hearing a lot of cheering when Boston scores
I've noticed that too. I'm gonna need our home court to get off their hands 
Heat outscored the Celtics by 3 in the 3rd. Shocking.
Prepared for an all out Kyrie onslaught in the 4th.
Last few years the Celtics have been more physical than the Heat when they play. Not tonight!
Shane Larkin bounced right off lol
Don't let Irving heat up pls
11-point lead timeout. If we don't stop Irving, we're dead. 
bad officiating and stupid fouls hurting the heat 
The Celtic Guardian aka Olynk
THe slow MO KO dunk!! 
This team won't get the credit they deserve, but this has been a well played game against the hottest team in the league. And we haven't even played our best ball. 
we will lose this game however 
Tatum is gonna be so good.
Horford old ass can't get that ball
Waiters say bah at your winning streak.
Dion is such a selfish player. A flawed player, a HORRIBLE player. He needs to go, don't drink the Dion koolaid.
I'm sorry but I still hate Waiters.
Lol smart flop
This is where we show what kind of team we are... 
A good team with a bad coach
Maybe we can trade Spo, Winslow, and Waiters for Stevens and Tatum.  They are so set with their wings and we are so screwed with ours.   
That silences the Boston crowd in MIAMI! 
kyrie makes it look so easy 
About damn time someone humble the Celtics posters, great job my fellow heat brothers!
Also... Waiters 1-0 versus flat earth as the franchise of their teams. 
Dude kyrie would have put Michael Jordan in his prime on skaters. There is nothing you can do to stop kyrie but him stopping himself 
bob
MY NOTE:  After reading these same Heat posters from the LeBron days it's nice to see them humbled.  Pat Riley got LeBron, and those titles, because of DWade.  How's he going to do it now?  Riley's almost 73.  Almost time to pack it in.

.

bobheckler




Posts

: 38115


Join date

: 2009-10-28



The Heat fans are an embarrassment. Horrible.
_________________

gyso




Posts

: 12901


Join date

: 2009-10-13




---
Permissions in this forum:
You
cannot
reply to topics in this forum