http://celticsgreen.blogspot.com/2018/01/comments-from-other-side-cavaliers-1318.html
by 
FLCeltsFan
It's a far bigger game for Boston tonight.... If we beat them tonight on the 2nd night of a back to back without IT (knowing hell be back for rest of season / playoffs.... They are missing Hayward but he's done for this season).... That will hurt them big time if we win . 
So what is the over/under predictions for Kyrie tonight? I'm gonna set the o/u at 37 points. Do you think Kyrie will score more or less than 37 tonight? Will also be interesting to see how the Cavs defend him. Hard doubles or let him isolate.... 
Would love to be at the shoot around..you know the Cavgs don't want to lose to Irving and the Celts in their barn..yeah that's what their dome looks like..a barn. Hope they suck it up and put them down and ruin everyone's night in Bevis and Butthead town. 
Kinda hoping JR missed the flight, but he'll be a no show at the game in any event. 
All this spin makes me want to vomit 
[ltr]
View image on Twitter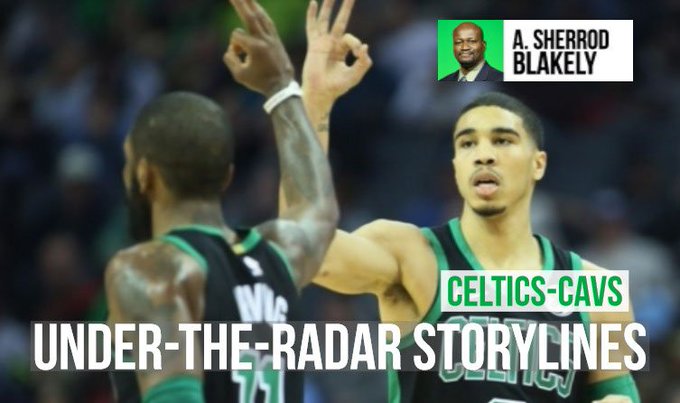 [/ltr]
NBC Sports Boston

@NBCSBoston

[ltr]One of the benefits of having so many new players is they have no memories of the Celtics' many losses to the Cavs recently. http://bit.ly/2CjnBDV  @ASherrodblakely[/ltr]

10:51 AM - Jan 3, 2018





 

4

4 Replies
 



 

17

17 Retweets
 



 

48

48 likes

Why has Boston played 5 more games than us? We shouldn't be 2.5 back, but we lost a lot of stupid games around the holidays. A LOT.
Kyrie is going to kill Jose(probably), and with no Shumpert option...it's going to take a big effort by the 2nd unit against another good 2nd unit, along with solid defense by Lebron tonight to even keep it close. Of course LBJ could go for 50. Crowder get ejected for punching a fan & Jeff Green will posterize Tatum not once but twice.
This could be the game where Ledouche and Cryrie get into fistacuffs
Just win I hate Boston
I hope we absolutely batter them. Sick of the Celtics love in from the media.
It will never end though. We destroyed them by an average of like 30 points last year, yet it didn't stop the Celtics love.   (MY NOTE:  That's the difference between being known for decades as the winningest franchise in NBA history vs being known for decades as "the Cleveland Cadavers")
The two rosters are totally different from last season, Cleveland has three Celtics from last year's team and Boston brought back one starter and three players from last year's team. The Celtics media love is from having the best record in the east and beating all the best teams in the west so far. Bringing up previous seasons doesn't make a whole lot of sense.
The Celtics have zero chance in a playoff series with the Cavs.
After the last three years it's hard for me to take any eastern team seriously in playoffs. I think completely healthy Toronto is only team that could win more than 1 game in a playoff series.
Yep. It's funny that the media pretends the Cavs aren't shoe-ins for the Finals.
Celtics need a big time stretch 5 rim protector to put in there with their 3 future wings, Brown, Tatum, Hayward. They'll be GOAT, but too bad few of those players are out there. Maybe they can package Horford and change for Cousins or Davis?  (MY NOTE:  We could be only 5 1/2 months away from that)
Trade the farm for AD. Hell, if you are sold on Brown, I might do Hayward, Smart, LAL and any other picks. Let Ainge be that dude who stays trading injured cats
They 100% have the assets to get AD and are dumb for every day they don't do it.
Irving said cavs didn't wanted him anymore, so he left. He was the one who wanted to leave after the 2016 title.
He's a joke of a teammate. I'm looking forward to the Boston media turning on him next year.
My earth is round
Is it sad that Nike is sticking with his Flat Earth crap?
Not sad at all. Irving is a great player.
He lost all of my respect when he demanded a trade with two years left on a max contract on a team that goes to the Finals and let him play exactly how he wants to play to go shoot more for a worse team and then trashed the city of Cleveland on his way out.
It also happens that he's an idiot who didn't enjoy going to the Finals and playing with the best or 2nd best player in NBA history.
But why endorse the Flat Earth stuff? I get sticking with Kyrie, but don't encourage his dumb theories.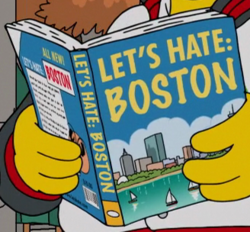 Cavs haven't been playing that great lately so I think Boston takes this one. Two weeks ago I would have said Cleveland takes it.
Hope the Celtics suck
Looks like Kyrie got some new tattoos
I don't know why, but my hatred for Al Horford knows no bounds. He's completely overrated. 
Cavs will not lose. I know I'm right.
Crowder is a horrendous defensive rebounder this year
Celtics fans are overly impressed by everything…
Lebron has been fouled on all 3 drives to the hoops. No calls.
y'all are beginning to sound like Celtics fans moaning about the refs.
Yes my memory is revived on Boston refs. Not going to be a good night
Eat it Rozier, you uber scrub…
Please don't put jr on Tatum or kyrie
what's that, 16 million this year to avoid a rookie. Haha 
Just a reminder that Morris was suppose to be a lebron stopper 
Lebron needs to go out on a stretcher to get an and1 
Jr cant guard a damn chair
Love has been fouled on back to back possessions. Keep only calling fouls for those racist *********** in green and white though.
Never seen a title contender get worked over so thoroughly and badly by the refs every single game. This is unbelievable.
Wow they are really getting any call that can possibly be called for them and we are getting nothing?
 FLCeltfan's NOTE: at this point the Celtics have been called for 6 personal fouls while the Cavs have been called for 5 personal fouls. Don't see how that is the Celtics getting every call and them none. Such whiners 
Please jae lose some weight so you can dunk and move laterally 
Keep the Celtics in the game Crowder
How did Crowder miss that?? It's going to be a long game
He's not good. That's how. 
Why isn't Crowder DUNKING that crap??!!
The hair weighs him down
Lebrons not lazy on defence, he just knws its pointless because it will only end in free throws 
Celtics fans booing LeBron every time he touches the ball because they can't accept the fact that he's twice the player that their heroes Larry Bird, Bill Russell, and Bob Cousy ever were. 
Switch coaches. The Celtics are an 8th seed at best right now. 
I can't understand how Smith went from being a legitimate perimeter defending wing to getting cooked by Marcus Smart in the span of 16 months. 
Marcus Smart hit that. God help us.
Smart always turns into curry against us
WTH??!! When did Kyrie Irving get traded to Boston?? 
Only LeBron and Kevin Love rebound. J Crowder has to have one bounce to him
I'm so done with TT.
Khloe will be too, very soon I suppose Lol
Regular season against Team Tryhard on a SEGABABA? Celtics won't make ECF
Cavs sweep team Flat Earth Tryhard in a series any day
Tommy Heinsohn didn't think that was a foul on Morris… 
You can tell Kyrie wants this. He's actually playing D.
He knows it's not the playoffs, right?
Love Jeff Green! Has been a pleasant surprise this season 
Foul on Morris, no call…Heinsohn was proud…
Who the hell is mask man?
Terry Rozier is the next Reggie Jackson. Some team is going to make him their starting PG. 
Celtics know this is basically their best chance to win a single game against us all season and are playing their cute little hearts out. Mediocre shooters bombing threes off the dribble. Whatever. 
Refs 11 cavs 0 
Death by Terri Rozier!! 
Trade the Brooklyn pick for Brad Stevens.
Wish we had some players that could defend 
Cavs "so called" depth don't mean shit. Most of the players aren't that good. 
Daniel Theis is 19% from three and just hit back to back. F*** this stupid a** tryhard Celtic team. 
Two white guys playing a game of horse. Can someone please cover the Kraut, please?
Hilarious their scrubs are playing above their heads now we just need our scrubs to be average and we should be ok 
And.....Brooklyn is winning - the sky is falling!!!! 
There is a reason why every player has his best shooting night (at least it feel like it) against us, it's called no defense 
Horford is so soft wow 
Well we going to lose if noted 3 point specialists like Thies and Smart bomb away on us 
The Celtics haven't done anything relevant since Garnett was wearing green. 
Time for Lue to start coaching. This team always go back to playing bad habits of not passing the ball around. Irving is not beating this team it's Brad Stevens team system.
Puhleeze. Lue? Coach? He's a figurehead
Cavs, another in the long line of teams this season that go into Boston with a tank-it mentality. If they were playing the Lakers they would be crashing the boards and diving for balls. For some reason, teams do not get up for Boston. (MY NOTE:  this is funny.  WTF did he come up with that?)
Can't wait for the 2nd half.......then the Cavs get to shoot into the hoop without the lid on it 
Marcus Smart is the antithesis of my spirit animal (MY NOTE:  if that's so then your spirit animal is a rabbit)
LeBron vastly outplaying Irving.
Crowder just kinda saunters around the court grinning at random stuff while he plays like dogshit this year. It's super inspiring.
Not good enough to beat GS. Trade Irving. Oh wait, we already did that.
Such an emotional game for Crowder. He's so fired up. You can tell by the total lack of expression/effort.
Rozier is a disgrace to professional basketball…go play in China, dude…
Kyrie is nothing but a system player.  (MY NOTE:  this, after saying that Lue is just a figurehead coach)
I wish we had a system. Does ty Lue know what a system is. Brad Stevens is million miles better coach than our awful coach 
Brad Stevens is a Top 3 coach in this league. Skip-to-my-damn Lue isn't worth mentioning in the same breath. 
They play great defense. 
Jr smith is done!! Get rid of the terrible player. He's awful 
Al Horford is such a ****ing b***h. Trade for DeAndre Jordan to block his a** into retirement. 
Boston fans amuse me. It's like they take every word of Heinson as gospel so any time they get called for an obvious foul they think it's the end of the world.  (MY NOTE:  That's 10X World Champion MISTER Heinsohn to you, meat)
Local Boston commentators: "And JR Smith back in the game who can break the game open just by himself." Lmfao, for whom? He's hard to watch at this point 
JR sucks, TT sucks along with him, get Love out can't play D, Crowder can't jump, bench Wade. Oh boy we are running out of options - may need to gut the team in a total rebuild!!!! 
This team complains more than they play defense. 
Should've put $300 on Boston tonight. We did not have a chance in this game the day the schedule was made. 
Two years ago the Celtics were a well coached team without much talent. Now they have good talent at every position.
Raise your hand if you thought Tatum would be this good this fast. Saw somebody on Twitter say that having Tatum and Brown out there at the same time is like having two young Pippens out there.
Always hate getting steamrolled by the Celtics. It gives their fans hope and I can't stand it. 
Bullshit if we're getting blown out by this team. Championship team shouldn't be letting Kyrie's Celtics dominate us like this. 
I just decided I hate basketball.
Its a January regular season game man. 
Okay, then I just decided I hate January regular season basketball. Man.
Effin Nets winning again, of course.
Y'all take this too serious. We are on a segababa and beating cLe is like a championship for Team Tryhard 
Lmao ur best excuse is that the Celtics aren't lazy.
We are quickly plunging back towards the very bottom of the league in defense efficiency. 
Jae Crowder absolutely sucks 
Just tells you Crowder was a system player. He's not remotely the player defensively he was last year. 
Sometimes I just get the feeling Lebron is like ill give you this one Kyrie but I am coming for your soul in Late March..... 
Only Marcus Smart could chuck a guy and then complain about getting called for a blocking foul and then take 5 steps and complain about getting called for a travel. 
If someone doesn't see the BIG difference between Stevens and Lue when it comes to who is clearly better as a coach. You are either an idiot or Lue's mother. 
I wish the Cavs would try to play defense....very humiliating...anyone thinking we are going to roll through the east is mistaken...and its not just because of this game 
So sick of midrange shots like it's 2003
Makes sense since that's when the majority of our team was drafted. 
Ole trader Danny did a nice job making sure he kept Tatum 
And by the way, Crowder is overrated as ****. Too bad this guy can't resemble the guy he was last year. (MY NOTE:  Tell that to Trailblazer fans and they'll mention Evan Turner.  Mention that to Suns fans and they'll mention Marcus Thornton.  Mention that to Sixer fans and they'll mention Amir.  Mention that to Heat fans and they'll mention Kelly...what do all those players have in common?)
Well, we may lose this game, but at least we won't be in the middle of a "cyclone bomb".
Just not impressed at all by the Celtics, Tatum/Brown are exciting though.
Celtics offensively aren't very good, their defense is excellent though.
Rozier is better than kyrie.. Like damn lol 
I thought we should have push for him instead of the 2nd round pick 
Rozier just toying with us 
Ainge gonna flip rozier's bum ass for a top 10 pick 
Should've gotten Rozier as the centerpiece of the Kyrie trade.
Crowder can ball against the Warriors that's all that matters. We're gonna smoke these fools in the playoffs even when Hayward comes back. Let's be real. 
And why the hell do we think he'll be able to do that? I worry him being too big of a liability to stay on the floor against them. Crowder sucks against everyone else, but will be our miracle against the best team in the league. Laughs. He provides NOTHING as an offensive threat at all. And his defense is very overrated. 
Nets won again tonight. This trade blows
That pick will be worth as much as an ice pick by the time the season is over.
Kyrie getting mvp chants tonight as his backups outplay him.
Celtics humbled the Cavs and told them to stay in the rear view... 
Pro tip: Come back and re-read this game thread with popcorn and an adult beverage after we eliminate the Celtics in the playoffs. 
Can we read it again after Golden State smokes us in the Finals? 
The Celtics are set up quite nicely. There's a possibility that we did a major trade with our arch rival, but instead upgraded their roster. Not stripping another big asset away from them. Because that Lakers pick is looking better than the Nets pick. 
Boston plays hard and tough defense....that keeps them in every game...that alone is going to make them a tough out...Does anyone really trust the Cavs?
Isaiah Thomas has played one game and is a free agent at the end of the year. Kinda matters when evaluating trade value. 
I'm not surprised the Cavs lost tonight (B2B situation) but I think it's time the Cavs get a W against a quality opponent. I can't remember the last time the Cavs got a win against a top 5 team and to me that's not a good sign. 
Even with IT back the Cavs have really bad defensive issues. They don't match up well getting back on defense trying stop fast breaks is one of their biggest issues defensively. I guess we will see if having the oldest roster in the league will help them or hurt them come playoff time.
If you said before the game that Irving would score just 11 pts and be 0/5 from deep, you would think Cavs win by double digits
Celtics played better as a team. We were awful.
Team is so old and slow and unathletic. Crowder looks even older than our geriatrics out there. Tristan's pregnant, Love's never been an athlete, and Thomas has a broken hip, so it doesn't look like that's going to improve much either. Even our young players that never play are slow.
Tell me please how many good teams we beat this season?! Maybe 2 teams... we had the easiest schedule in the league and we suck!  It's incredible how most of you don't understand that this team is just old and slow! 
It still stings to lose to Boston, I seriously hate everything Boston sports. But let their fans think they have a shot, it will make their tears that much sweeter when we crush their dreams. 
The fact that the Celtics still have Brown, Tatum, the Lakers pick and the Memphis pick is AWFUL news for the East for like the next 6+ years. 
bob
.

bobheckler




Posts

: 39878


Join date

: 2009-10-28



"WTH??!! When did Kyrie Irving get traded to Boston??"

I hope to hell that was meant to be a joke.


atcross




Posts

: 90


Join date

: 2013-02-06



Hi,
Well, at least the Cavs' fans understand and admit that Stevens is a great coach and Lue is a figurehead.
BTW, an idea to the Mods. Make an Oscar competition based on "Comments From the Other Side" Something like the "Dumbest comment", the "Funniest comment", the "Smartest comment" And, perhaps whose fans are the most obnoxious, most knowledgeable, etc.

AK

sinus007




Posts

: 2111


Join date

: 2009-10-22




---
Permissions in this forum:
You
cannot
reply to topics in this forum