https://sports.yahoo.com/stand-76ers-president-bryan-colangelos-alleged-burner-accounts-202045712.html
Where we stand on 76ers president Bryan Colangelo's alleged burner accounts
Ben RohrbachYahoo SportsMay 31, 2018, 1:20 PM
It's hard to crack wise about The Ringer story, https://www.theringer.com/nba/2018/5/29/17406750/bryan-colangelo-philadelphia-76ers-twitter-joel-embiid-anonymous-markelle-fultz, linking Philadelphia 76ers president of basketball operations Bryan Colangelo to a handful of Twitter burner accounts that repeatedly bashed current and former players, https://sports.yahoo.com/report-76ers-bryan-colangelo-linked-secret-twitter-accounts-criticizing-players-coaches-league-executives-022004036.html, leaked insider information, including previously undisclosed medical prognoses, and threw other NBA executives under the bus, because there is no joke funnier than the story itself.
It's also kind of sad, because a mountain of evidence suggests Colangelo or someone close to him felt insecure enough 27 years into his NBA career about social media criticism that risking one of the best jobs in sports was not enough of a deterrent to keep from anonymously trolling online. It's very 2018.
And because the internet is the internet, the depth of that trolling goes well beyond the surface, and NBA Twitter will shovel through the excrement until we reach the bottom. Less than 48 hours after this story hit the web, we've already uncovered a pile of it, so let's lay all the hilarity and devastation bare.
The backstory to the Bryan Colangelo bombshell
In February, The Ringer's Ben Detrick got a tip from someone who "worked in artificial intelligence" and "used an open-source data analysis tool" to discover similarities among five Twitter accounts, most of which defended Colangelo against criticism from Sixers fans, bloggers and media members.
That defense knew no end, disparaging Sixers star Joel Embiid and coach Brett Brown, among others; disclosing medical info about Philadelphia lottery picks Markelle Fultz and Jahlil Okafor; ridiculing current Toronto Raptors president Masai Ujiri (who replaced Colangelo in 2013) and former 76ers general manager Sam Hinkie (who Colangelo replaced in 2016); and praising his own shirt collars.
Detrick and his editors began a months-long investigation into the the Twitter behavior in question, discovering enough evidence to present this case to the Sixers and the public: "Its combination of tweets, retweets and follows creates a Venn diagram that suggests one person behind the account."
Among the people followed by the five accounts in question were high school and college coaches and teammates of Colangelo's son, the Sixers president's business associates in Phoenix, members of his social circle in Toronto and his agent. Retweets include photos of Colangelo and praise of him and his family. And the tweets. Oh, boy, the tweets. Among the worst are the allegations that Okafor's exit was delayed by a failed physical and Fultz's shooting woes are more mental than physical.
The kicker: When The Ringer contacted Colangelo through a Sixers media representative, he admitted to operating one of the accounts, three others were switched from public to private within hours, and the fifth unfollowed a few dozen people with whom he has close ties. The evidence is damning.  
https://sports.yahoo.com/burners-bryan-colangelo-fiasco-deathly-serious-sixers-even-really-didnt-tweet-200604504.html

Colangelo's official burner account
We know the one account Colangelo conceded to running: @Phila1234567. It is currently set to private and reportedly never tweeted when it was public. He issued this statement about it to The Ringer:
Like many of my colleagues in sports, I have used social media as a means to keep up with the news. While I have never posted anything whatsoever on social media, I have used the @Phila1234567 Twitter account referenced in this story to monitor our industry and other current events. This storyline is disturbing to me on many levels, as I am not familiar with any of the other accounts that have been brought to my attention, nor do I know who is behind them or what their motives may be in using them.

This is true. Many sports executives anonymously lurk on Twitter. No harm, no foul here.
The Five Burners
Within hours of Colangelo learning that The Ringer had discovered his burner account, suspected burner accounts users @Honesta34197118, @Enoughunkownso1 and @s_bonhams also turned private. The fifth alleged burner account, @AlVic40117560, remains public but has not tweeted since July 2017.
Since the public airing of all five accounts, astute Twitter users have scoured the accounts for any bit of info that might advance the story. @ttp316 used Twitter birthdays to reveal that all five alleged burner accounts were created in the immediate aftermath of stories about Colangelo, Hinkie or both:
• @AlVic40117560 was launched one day after the Philadelphia Inquirer reported that NBA commissioner Adam Silver introduced Sixers ownership to Jerry and Bryan Colangelo, whose arrival led to Hinkie's resignation and some controversy about the league's interference with The Process.
• @Phila1234567 was created when The Sixer Sense published an article praising Hinkie's success drafting in the second round and raising questions about Colangelo's decision to trade one of those assets (Jerami Grant) for a veteran (Ersan Ilyasova) during a rebuild that should value young players.
• @s_bonhams was launched on the same day the Inquirer reported that Ben Simmons had suffered a setback in his recovery from a broken bone in his foot, a revelation that was likely to cost him his entire rookie season, all amid criticism that Colangelo was less than transparent about injuries.
• @Enoughunkownso1 was created on the day Okafor told reporters that Colangelo had "waited too long" to get value in return for him in a trade and subsequently denied his request for a buyout.
• @HonestA34197118 was launched the day after Okafor was finally traded to the Brooklyn Nets, a deal that was panned locally because Colangelo also included a pick for a player they would soon release.
The Mrs. Colangelo Theory
Another Twitter user turned up this tasty nugget: The password recovery feature for both an email address belonging to Colangelo's wife, Barbara Bottini, and three of the alleged burner accounts (@AlVic40117560, @Honesta34197118 and @s_bonhams) all pointed to a phone number ending in 91.
https://twitter.com/DidTheSixersWin/status/1001982391106318343/photo/1?tfw_site=YahooSports&ref_src=twsrc%5Etfw&ref_url=https%3A%2F%2Fsports.yahoo.com%2Fstand-76ers-president-bryan-colangelos-alleged-burner-accounts-202045712.html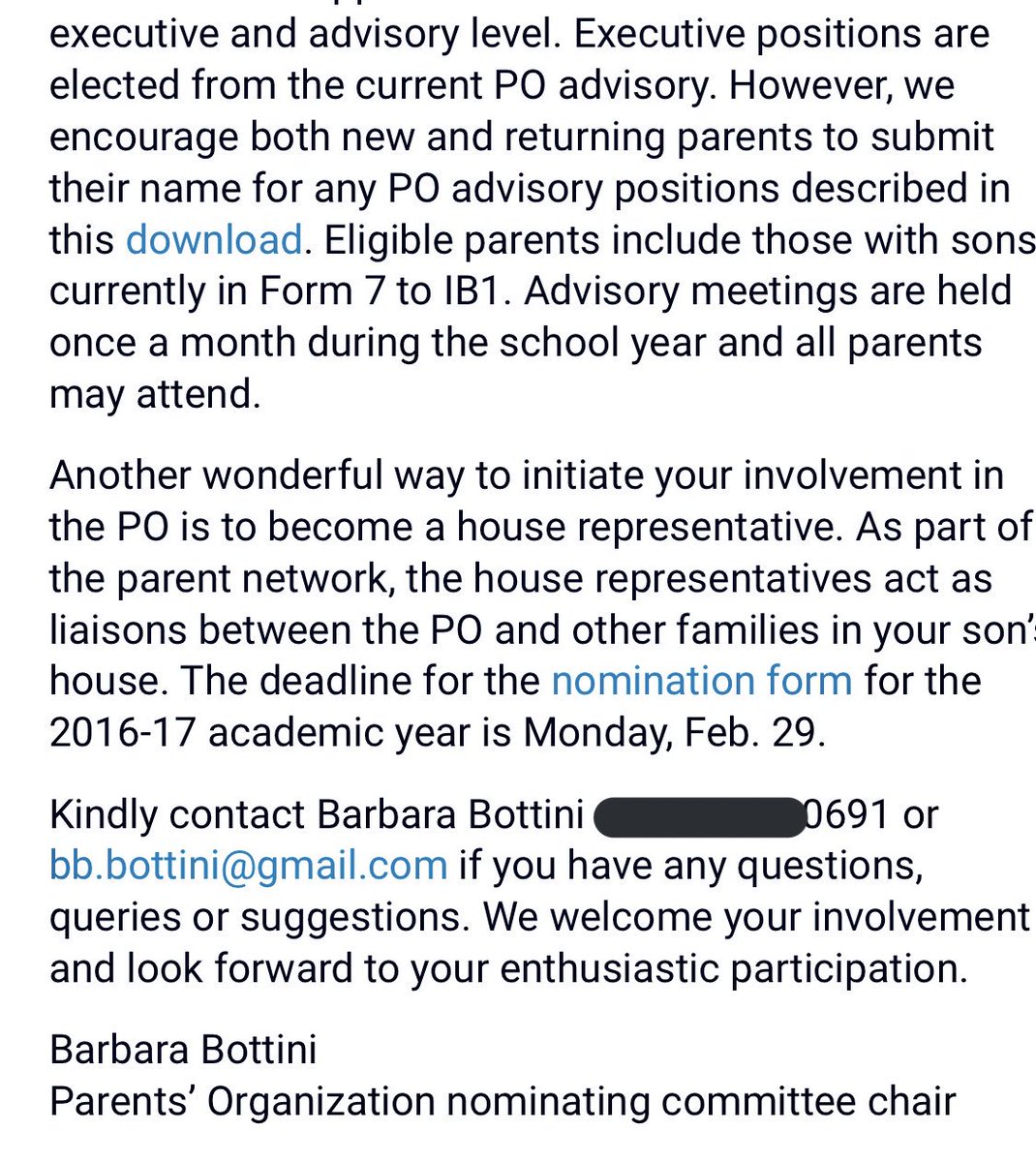 Did the Sixers win?
@DidTheSixersWin

bobheckler




Posts

: 39925


Join date

: 2009-10-28



Not sure that any Celtics fans care even one little bit about anything that the 'ers GM might be doing.

wideclyde




Posts

: 1841


Join date

: 2015-12-15



wideclyde wrote:Not sure that any Celtics fans care even one little bit about anything that the 'ers GM might be doing.
Clyde,
Perhaps not, but we do post non-Celtic topics here too.
Then again doesn't reading this make you feel better about the Celtics and being a Celtics fan?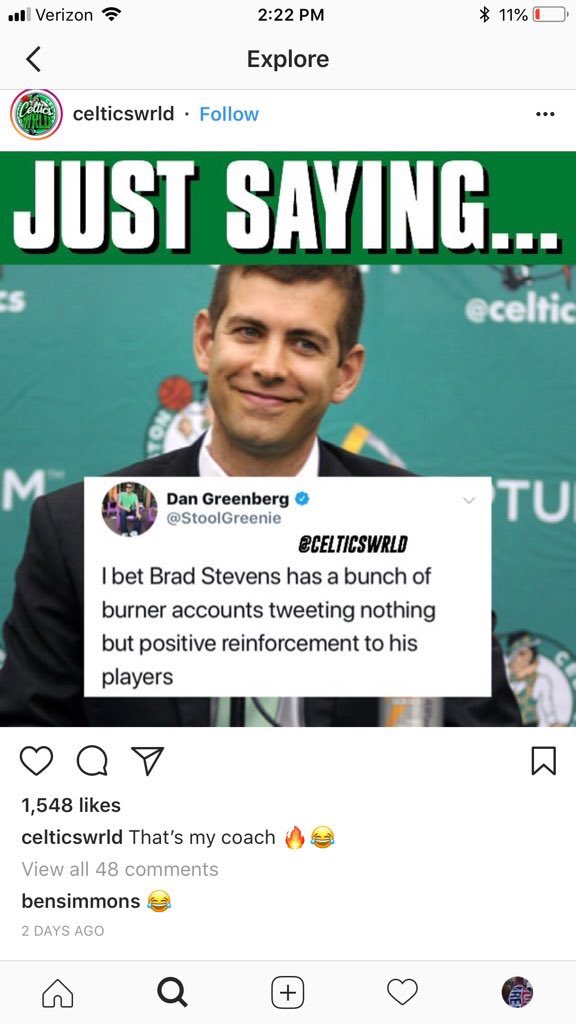 bob
.

bobheckler




Posts

: 39925


Join date

: 2009-10-28




mrkleen09




Posts

: 3393


Join date

: 2009-10-16


Age

: 50



Somebody needs to get their phone plugged into a charger.
_________________

gyso




Posts

: 13686


Join date

: 2009-10-13



When did Oliver Stone start following the NBA?

NYCelt




Posts

: 7474


Join date

: 2009-10-12



Play the game that mocks Bryan Colangelo



Charles Curtis, USA TODAY Published 3:54 p.m. ET June 4, 2018



The Internet can't get enough of the controversy surrounding Philadelphia 76ers president Bryan Colangelo and the possibility that he or his wife had multiple faux Twitter accounts that bad-mouthed players on his own team.

Someone - it might be the Rights to Ricky Sanchez podcast? - created a game off the mess called Normal Collars. That's a play on one tweet in which someone commented on Colangelo's choice of shirt collars and an account that may be linked to him replied, "That is a normal collar. Move on, find a new slant."

The goal? Collect collars, avoid The Ringer - who first reported the potential link between Colangelo and the accounts - ex-Sixers president Sam Hinkie, Joel Embiid and ESPN reporter Adrian Wojanrowski (who will all expose your "burner" accounts) and get a high number of "followers":

For The Win played the game in the service of our readers and we can report it is very, very silly.


http://normalcollars.com/



bob


.

bobheckler




Posts

: 39925


Join date

: 2009-10-28



I got 162, then I got the Rights to Ricky Rubio, because I wasn't sure if it was good or bad. It was bad.
_________________

gyso




Posts

: 13686


Join date

: 2009-10-13





Similar topics
---
Permissions in this forum:
You
cannot
reply to topics in this forum