Page 3 of 3 •

1, 2, 3

Yes, I can be on my toes because I don't have a torn Achilles tendon.

worcester




Posts

: 6074


Join date

: 2009-10-31


Age

: 71



sinus007 wrote:

jrleftfoot wrote:

cowens/oldschool wrote:Barkley just said in East it's Boston for the next 10 years on NBA TV.

Oh shite, we`re doomed

Jr,

Don't worry - even a blind squirrel ....

AK
Thanks for talking me down off the ledge, sinus

jrleftfoot




Posts

: 897


Join date

: 2016-07-07



Lakers new strategy . . .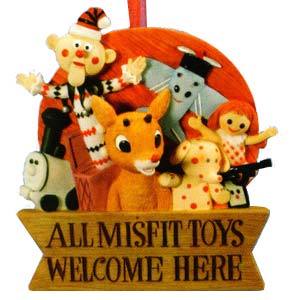 _________________

gyso




Posts

: 13941


Join date

: 2009-10-13



Shamrock1000 wrote:I didn't realize Lebron will be 34 in December - for some reason I thought he was just 32. Maybe it is wishful thinking on my part, but this may not work out so great for LA. 34 is not 32. 32 is the tail end of a player's prime. 34 is an age where the greats can still deliver unbelievable performances, but they can't do it as often or sustain it like they could in their late 20s and early 30s. In-his-prime Lebron was not good enough to win it all during his first stint in Cleveland, albeit with no talent around him. In Miami he won 2 of 4 in his absolute prime with a pretty damn good team around him. In Cleveland he won one of four, and that win came with in-their-primes Love and Kyrie. This Lakers team is currently more similar to his teams during his first stint in Cleveland. By the time Kuzma, Ball, and Ingram are even close to ready, Lebron will be 36 or 37, with shorter and shorter bursts of brilliance. Even if they get another star, I still don't think it is enough in today's NBA (and they will need to give up assets to get anything of value). Not to mention the possibility of injuries - I hate to even bring this up, but injuries become more likely as the body tries to do what it can no longer do. Again, maybe its green-tinted thinking on my part, but this is a gamble by Magic and the Lakers. I guess if everything falls right, they could win it this year or next, but if they don't, the window may be closed and they will still be paying Lebron nearly 40 million a year.
Agree, but if they end up getting Kawhi as a FA next year they give up nothing of significance player wise and that changes things.

Ktronic1




Posts

: 4576


Join date

: 2015-02-03



Never happen.

1) Cannot afford another max contract

2) Money needed to go into acquiring a dominate center

3) Who becomes 6th man off the bench.......that will drive Brown out after next year

4) How many forwards can we possibly have .............we are duplicating a position that is filled with great talent

112288

112288




Posts

: 6605


Join date

: 2009-10-16



Page 3 of 3 •

1, 2, 3


Similar topics
---
Permissions in this forum:
You
cannot
reply to topics in this forum