http://www.celticslife.com/2018/12/green-envy-whats-wolves-fans-said-121.html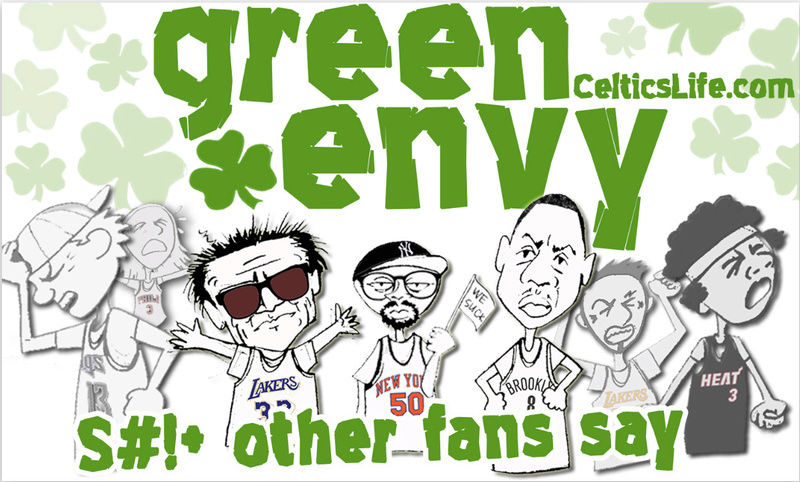 Excellent all around win for the Celtics. But reading through the comments, there is one common theme. T'Wolves fans do not like Coach Thibs. Also Andrew Wiggins is not a fan-favorite


TOP THREE:

Is Brad Stevens allowed to drink yet?

Hi Thibs...please take a short walk off a long pier

Even if he walks off the pier he can probably swim to the beach, he's a grown man



FULL SLATE:

Thibs is a moron

Celtics have a real coach
who plays their best players.

Kat…. Is leaving a lot to be desired.

Trade Wiggins for literally anything

Derrick rose is regularly our most effective offensive player. That ain't good.

Nah, KAT is not the problem. He's like a hundred times better than Wiggins who has the same contract. KAT is worthy of a max contract and anyone who thinks otherwise is stupid

Hayward and Rose are both better than Wiggins even after their multiple career ending injuries.
That statement shouldn't be true, but it is.

Thibs really is just the antithesis of everything enjoyable about basketball.

It's Teague who needs less minutes.

I said either one could start. The more important thing is that Teague doesn't play.

This is clearly
a Rosestan bot situation. The robots are amongst us, Canis.

teague bad. wiggins bad.
what else is new

No matter what Wiggins is bad

Safety jerseys tonight

WELCOME TO DECEMBER, WIGGINS

Dunk that Flynning ball Wiggins

If Boston hits 20 threes, I'll eat a salad

Saric can have my babies.

God I hate watching Teague play

When your guards can't...errrr..."guard" anyone...
You quickly go down by 9.

Fuck these refs

Wiggins is so clueless

W. T. F. Wiggins?

i'm convinced.
Trade Wiggy for inanimate carbon rod.

Wiggins gotta freaking put that over his head and jump as high as he can and throw it down.
He's got confidence issues.

Man just play Okogie instead of Wiggins he sucks man

Wiggins is KILLING them out there

Apparently Wigs is the head of the Okogie fan club
Plays like he wants to see him more.

That play.
Wiggins is really bad.

Just fucking bench wiggins.
Fuck his contract. Give him a few minutes a game to see if Max Wiggins showed up, then let him wave a towel

He'd fumble the towel away.

Wiggins doesn't look like an NBA level player

Wiggins just destroying any ideas of a bright future for this team
Time to bench the max player.

He must just cover his hands in Crisco
Before every game

God. Looks even worse on the replay.
Just terrible from start to finish for Wiggy.

I HATE TEAGUE GET HIM THE FUCK OFF THE COURT HES ACTIVELY MAKING THIS TEAM WORSE
ID RATHER SEE WIGS



_________________

gyso




Posts

: 14666


Join date

: 2009-10-13



Hi Thibs...please take a short walk off a long pier
MY NOTE: Uh, that's a long walk off a short pier. Short walks on a long pier don't get you to the end of the pier.

Even if he walks off the pier he can probably swim to the beach, he's a grown man
MY NOTE: This is funny.

bobheckler




Posts

: 42210


Join date

: 2009-10-28



Not much crying about the refs and not even one mention of our usual away game villain, Marcus Smart.

i did notice the short walk off the long pier as well. typo or just confused? i have been both and sometimes at the very same time.

wideclyde




Posts

: 1996


Join date

: 2015-12-14



WideClyde,

They were just so po'ed they couldn't think or type straight!

db

dbrown4




Posts

: 2077


Join date

: 2009-10-29


Age

: 55





Similar topics
---
Permissions in this forum:
You
cannot
reply to topics in this forum