http://celticsgreen.blogspot.com/2019/01/comments-from-other-side-timberwolves.html
by FLCeltsFan
Even Thibs cannot be Stupid enough to play Nunnally, Toliver, and Deng Instead of a promising rookie he recalled from the G league. Toliver and Deng won't even be on the team next year and Nunnally is the guy you play when the team has dysentery or is crippled with explosive diarrhea, not when you have KBD available. FIRE THIBS!!!!
Actively lowering my expectations for tonight. I'm hoping Tyus and KAT have big games, but not really expecting a win. And of course, fire Thibs
At least Kyrie is out Boston's depth of course is still daunting.
Horford is 157 years old and has sore knees. Baynes and Williams are out, and Theis has never recovered last year's form (after surgery). Hayward is not healthy yet. Rozier and Brown have struggled.
I love Al But as someone even older, whose knees hurt even more, I recognize the difficulties

Massholes don't even deserve to see Al as a visiting player
Celtics by 20
Espn intro still has Jimmy Butler in it, shows how much time they spend covering us

I can't tell you what I would give to be a Boston sports fan  (MY NOTE:  I live in California and I'm a Celtic and Patriots fan.  It's doable)Agreed except **** the patriots (MY NOTE:  I thought you envied fans of winners?)

11 championships in the last 17 years.

Who is better? Jayson Tatum or Andrew Wiggins
Lol I hope your trolling
one has third most points in wolves history and the other is tied for last
You know what they say. It's hard to beat a team at home 13 times in a row, feeling good about this one...
Thibs wanna be Pop so bad
Wiggins passing up an open 3 from the post kick out is pure idiocy.
Thibs going absolutely nuts in the timeout, even by his psychotic standards

It's a shame Tatum Trained with Kobe this summer. His shot selection seems to have taken a hit.
Why does thibs always stare at his shoelaces whilst being interviewed?
It just is so strange seeing him barking away on the sideline, completely berating his team juxtaposed to him staring at his feet mumbling away.
Is it just me or has there been a Wolves game every night for a week straight?
Back-to-back-to-back-to-back-to-back-to-back-to-backs are brutal
Horford always ****s with KAT
No better recipe for an aging player than going to BOS A most favored franchise the league is willing to prop up however possible. Its a lot easier to guard KAT when you are grabbing on to his kidneys kike they are handlebars
I have a BOS feed for some reason on my local options Scalabrine and the PbP guy are already mocking Thibs
Good!
Man I wish we could pull a trade for Rozier and unleash him as a starter.  (MY NOTE:  Ok, so make an offer...)
Okogie is shorter than I remember. Maybe Marcus Smart is a good aspirational comparison, can defend 4 positions but can't shoot.
Officials are once again horribly biased against all wolves, other than that odd charge call.
Yeah there's no chance for us to win this game to be honest lol. I like being optimistic too but even with Kyrie out we're down 2 starters and our best bench player in Boston. If the wolves win this game I will literally drink 2 whole water bottles and upload it to this forum. Wont happen
Lol calm down bro 2 bottles of water?
Boston commentator clearly doesn't watch wolves games if he thinks towns doesn't make an impact on the game
I can't listen to vanGundy. He must have a book "Dumb, Irrelevant Quotes."
Look how far celtic players have to move. They litterally stand in place
Smart basketball player but laterally challenged is code for Caucasian
I wouldn't care if we were losing and thibs was gone but we keep losing and he's still here
To be fair we are missing 3 players that get significant playing time

Totally understandable but still Fire thibs   (MY NOTE:  I can't say either way, but it seems odd to call for firing the coach after admitting he's playing with an extremely short deck of cards)
Thibs lineups deserve their own comedy special
Every bucket for the Celtics is easy. Every bucket for us is like climbing Everest
Horford must have attended RoCo's seminar on "How to Dunk"
How was that not a double dribble on Rozier
These refs are absurd right now
Who's the big fella on Boston
I assume you don't mean horford, so Yabusele
Celtics ball movement is superb Yabusele was the 16th pick in 2016, that was a really bad draft year, he still probably gets taken at 16th with hindsight
Can we fire Thibs yet? Or do we go through the entire season giving every team open 3s and being the worst team in the league in terms of opponents 3 point shooting percentage.
Or, as they'd say in Baaaaaaahstahhhhh... Fi-yaaaaaah Thibs
If guys like ojeleye are going to be dominating the Wolves tonight, I guess that's another nail in Thibs coffin.
I ****ing hate Boston.
How is *that* not a foul on Horford? This is like watching them in their fraud championship season.
The fact that I'm going to go ahead and continue watching the second half just proves how much of an addict I am. I want to stop, but I just can't quit the wolves. I know my chances permanent brain damage are 100% higher after watching just one full season of wolves, but I just can't stay away. I've tried to stop so many times, and yet here I am.
If hayward played the wolves everytime he would be an all star lol smh
I think that's how he originally made a name for himself. Playing in games against Wolves.
So far, C's are 65%FG. Other than 3 three pointers, it's been all layups or dunks.
There only on pace for 12 threes... Oh

Ah, finally a season lowWow, guys we are keeping up with the ECF contenders from last year without some of our best players. This is epic.  (MY NOTE:  There ya go!  Now you're seeing the bigger picture)
Baynes' + Kyrie's injuries + Hayward and Brown's regression turned Boston into a pretty top-heavy team. Wolves made a major run as soon as the bench units came in.
Wiggins prob gonna do the same thing he did against OKC on the road. He prob just needed to get away from them shitty fans
Why tf does Theis go off against us every single time
Wtf are these shots that the Celtics are making.
I would rather have gotten a bag of chips in the trade than bayless
Is YOUR favorite NBA team mired in a 3pt shooting slump?? Play the Timberwolves! Open 3s, contested 3s, it doesn't matter they'll go IN! We guarantee it!
Bayless and Gibson has the shiniest heads in the league

It's the coaching man. Just look at how Celtics stretch the floor, how they switch and run it.
We do not look like an NBA-level basketball team.
We are playing one of the best teams in the league and we are missing 3 players who play 30 minutes a game.
It feels like the Celtics don't even have to rotate on defense, 3 of our 5 players on offense are stationary at all times.
We are MN sports fans. We are masochists.
here's the discussion question of the day: say we started this season with Brad Stevens. How many wins do you see us having next year? (I ask for the second year since the first year might be learning/adjusting to the system) Something like 55?
Would you rather have De'Aaron Fox, or Jayson Tatum?

Def Tatum if he never "summers" with Kobe again

I think Tatum better too
Tatum is a perfect compliment to a starting core of Tyus, Covington, Saric, Towns..
His hero ball instincts might be needed here.
Is the Wolves plan just to injury all the Celtics good players?
Is TD garden always this quiet?
Some of that is how ESPN does its sound. Its much louder on the NBC sports Boston feed although a lot of that noise is piped in
Not calling clear fouls makes the game far worse the watch. Enforce the rules the same every game for every team. But then the Celtics might have five titles in their history
Teams like the Cs commit many fouls every possession knowing the refs won't call them all so as not to appear "biased"
SOMEBODY GET HAYWARD
I will gladly date him And I am not even a Celtics fan
Can they say something nice about the Wolves and KAT yet? Boston is apparently the greatest thing since sliced bread.
How many times are the wings going to lose Theis on pick and rolls? He runs to the rim every play . It isn't hard to know where he is going. He's going to the rimHahaha
Brown: "No, he hit the ball outta my hand!"
Smart: "Nah, no he didn't. Get back, get back!"
They're underperforming because of Thibidiot
I swear every opposing announcer pronunces Okogie like Oko-jee Not Oko-gee. Makes me wonder whether we have it wrong.
Tim Gorman Has been dropping the first syllable all night. Just OG
Jorman?
Nah. Mike Gorman. Because he was doing something ignorant I gave him Heinsohn's first name by reflex
Heinson's the worst.
Come on wolves this game is winnable. Lets see some fire! Celtics are leaving this one of the table right now.
I hate Hayward *as a player
I hate his hairstyle. He's really good as a player
Hayward when he sees the wolves on the schedule.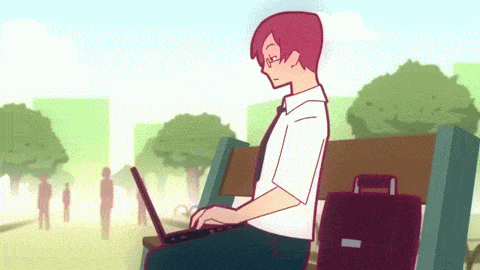 Hayward be careful you don't OD on that miracle tonic now. Drinking too much.
Lol watch Hayward go back to being average against other teams.
Uhhhhh would it be bad if we forfeited??
Agh whatever. Game was winnable if Hayward wasn't playing as great as he is.
Why does Hayward hayte us...
Call Hayward "Habitat Loss" because he is killing Wolves at an alarming rate
Hayward wishes he could play us every night
I love Hayward, but **** man can't you do this to any team besides the wolves
It was fun until Horford and Hayward came in
Gordon Hayward circles us, and only us on his calendar
The Boston players have bought in fully to the system that Brad Stevens runs. The way these guys are playing, without Kyrie, is really impressive.
Force feeding KAT post ups into the teeth of the Celtics defense doesn't seem to be working.....
Well this sucks but we are missing three key players. Its still #firethibs but yeah, we knew that this was coming
I just realized Okogie plays exactly like Marcus smart. Flopper, great defense, and raw offensive game.
Thibs is the worst coach in the NBA
Is it too early to seriously consider tanking for RJ Barrett or Zion? This current wolves team has zero chance of doing anything in the playoffs
Celtics exposing our terrible offensive schemes while we once again make every Celtic look like their career best self..
It's a contract year and a few of these Celtics should write thank you cards to the wolves for the $$$
I hate playing teams with winning records...also hawks and suns, and teams missing injured all stars
I hate freaking Gordon Hayward....dude has been a** almost all year and then has 2 30 point games...both against Wolves...14/18 shooting and 4/7 from 3....another night, another opponent shooting 40% from perimeter....it's so damn frustrating to watch
We proved 3 things. 1. Winning is overrated. 2. Better to play a slow, aging power forward instead of a young, athletic, small forward like KBD.
3. Our offensive and defensive schemes have something in common, they offend me. FIRE THIBS!!!!!!!!!!!!!!!!!!!!!!!!!!!!!!!!
The Celtics shot really well Because the Wolves defense sucks without RoCo. It's about the fifth team in a row that the Wolves have made look like offensive powerhouse.
Apparently when you let the other team shoot 60% from the field and 43% from the 3pt line, you lose. Who knew....
Best shooting game of the season for the Celtics. Defensive coach my a**.
This game was a prayer, at least it stayed competitive. Oh and Hayward, can u like not just play like Jesus against us, thanks.

You know, they got my hopes up, then they let Gordon Hayward shatter them like his ankle (MY NOTE:  Ouch!)
bob
.

bobheckler




Posts

: 42203


Join date

: 2009-10-28




---
Permissions in this forum:
You
cannot
reply to topics in this forum