http://celticsgreen.blogspot.com/2018/01/comments-from-other-side-sixers-11118.html
by 
FLCeltsFan
Boston -2.5 Not bad on a neutral court. Sixers getting some Vegas respect.
What I can't figure out is why the hell anyone would think the Sixers are going to keep it close today. Maybe I'm just being overly pessimistic but I don't see a good outcome today. Kyrie dropping between 40 or 50 sounds about right
I actually think we are going win. We are playing better than they are. They are in a 6 game winning streak and we have a 4 game streak but they had some surprisingly close games against bad teams recently. Had to come through in crunch time. Tatum has been clutch. We just mollywopped a Detroit playoff team and beat the Spurs. If new aggressive Ben is a real thing and he shows up today…. Sixers win going away
Both teams are on winning streaks, in our first meeting Joel was 0-6 from 3. That just can't happen in this game, we have to punish them down low with both him and Ben. If we don't, we lose cause their guards, Kyrie, Smart, and even Rozier will punish our group of guards.
This game is gonna be big fun. The Londoners will root for the Celtics, yeah? If so, Embiid will be great as the showboating, gloating, American heel if we take this one.
Be interesting to see who the crowd cheers for my guess is for Kyrie Irving & Boston being he is so flashy with the basketball?
As I said months ago, gonna be a Sixers centric crowd here.  (MY NOTE:  WRONG!!)
I'm expecting a low scoring game. The Celtics always seem to muck it up and drag teams down into their physical ugly basketball. Here's hoping the refs actually call all the fouls they should and it opens the game up, particularly for Simmons.
Tally ho, lads. Beat those right wankers from Boston.
So it seems like there are more Celtics fans then sixers fans at the arena.
 Sixers home game (sarcasm font)
Game 3 of 4 vs Boston Toronto after then at Boston for 4. I hope we can beat them at least once this season. This is a potential 1 vs 8 first round playoff matchup.
Why is Kyrie Irving speaking at a home game? 
Tatums shoes look horrible
That's not Zumoff and Alaa on the broadcast 
Who the heck are these announcers on NBA TV
The guys I have are boring as ****. No energy. I'd rather have crazy Heinsohn than these two. At least he makes you laugh with the nonsense.
At least it isnt the Celtics guys, so theres that ha
Big-time Sixers crowd. Trust the Process chants too. That was easy to project.
Simmons undressed Tatum. That was nice. 
The building is way too quiet, it sounds pretty weird on the broadcast.
Why should the Celtics be fatigued? They've had 4 or 5 fays off Weren't they on the same schedule as the 76ers coming into this game?
They always start slow against whoever And then squeak out a close win.
Hey have played 5 more games than us.
Love seeing Simmons Toast Tatum 
Tatum can't guard Simmons. 
This analyst is very pro-Celtics 
Alaa calls out Kyrie's flat-eartism, pointing out it doesn't say much for their shared Duke education. Yeah, no duh
Here comes the celtics thug lineup. 
You can't even blow on Kyrie Irving or they call a foul
Jojo's stuff on Kyrie, whose layups I swear never get blocked, gave me so much life.
F*** the Celtics and their cocky a** fans 
Outplaying them. But missing those bunnies and the onesided foul calls keeping it close.
These British announcers sound like they haven't really called basketball before
Smart is such a punk. 
Smart being his typical self.
Did you see his face? Smart's beefy shoulder clearly got him
Smart need to stop doing steroids
Smart is a fake tough guy.
This is false. He can be an idiot but that guy grew up hard.
I used to think Smart was tough but he flops way too much to garner any respect.
TJ would beat the MFing **** out of Marcus Smart.
Smart vs TLC.. Two bumbling bastards.. Would either be coordinated enough to actually land a punch?
We made the Celtics take a time out.
What a brilliant genius that brad Stevens is when coaching for his job
If it's good coaching by Stevens to take a timeout, it must mean it's bad coaching by Brown to force Celtics to call a TO.
Not excited to see Rozier out there vs our guards..
The best thing about this London game is not having to waste 5 minutes reviewing fouls on a monitor. Refreshing.
76ers have had the best defense in the NBA for a month, since December 11th.
If Baynes fouls out we are certain to win.
LeBron James

@KingJames

[ltr]#NBAVote my lil bro @BenSimmons25! He definitely got next[/ltr]

12:40 PM - Jan 11, 2018





 

488

488 Replies
 



 

20,761

20,761 Retweets
 



 

37,306

37,306 likes

[ltr]
Twitter Ads info and privacy[/ltr]
It's official Lebron James is taking his talents to Philly next year 
I am going to need a few minutes......and some tissues.... 
Why the **** is Robert parrish out there? isn't this a Sixer's "HOME" game?
A lot of ex-players are there 
In my defense, I typed that when they trotted out Robert Parrish first. However, Fuck that. This is a sixers home game; Would the Celtics ever trot out Dr. J in their arena?
This is too easy... 
Takes on the sixers moving to london in 5, 4, 3, 2…
Can we move the team to London?
Am I reading gametracker right….Simmons 17 ft jumper?
Lol all the idiots that say Simmons can't shoot
Sometimes he can't.
Can we just get to the fourth quarter now?
Jaylen Brown is a fraud
All the future star talk about Brown was off but I do (and have) like the guy
Celtics fakest number one seed ever?
It's like you haven't been watching team all year. Never post cocky things in the second quarter. Never.
Oh this game is no lock. But the Celtics have three good players. They are supremely well coached I think because it doesn't add up. 
Ehh we wont maintain shooting 60% all game, this lead wont last.
When we lose this it will suck....a lot.
So this is fun Can we just not play the third quarter
Hopefully our lead blowing is only a domestic issue.
Oh god not Shane Larkin Got ptsd from last time
Barry Larkin was my favorite baseball player.. Wish he was impotent.
So Tatum legit Rookie of the Year candidate? Sorry I don't see what all the fuss is. 
Whoever fouled Brown was also the second Kennedy shooter..
I like this Daniel Theis kid 
>>>>Tatum
This is shocking to me. I need to start wrapping my head around the fact that we can be competitive against the best teams in this league (sometimes).
I don't want to be a negative nelly, but let's give it a minute. The Celtics seem to always come back from being down big this season
I'd really like to see a 30 point halftime lead. Don't let me down Sixers.
Why do they keep sticking Horford on Simmons?
Because Brad Stevens is the G.O.A.T. Defensive coach (sarcasm font)
someone should ask the world's smartest man, brad Stevens
(sarcasm font) 
I don't get why the sarcasm. Haven't you seen all the timeouts? The man can obviously coach.
The Celtics have woken up their defense. 
I'm loving this, but... This has Sixers 3rd quarter collapse written all over it.
Yup if it was the Celtics with the lead this big it would be a 99% chance of them winning the game 
Future ROY Jayson Tatum with a -22 rating right now.……that's good, right?
Horford has such an ugly shot Amazing he's such a good shooter.
This is so pathetic Sixers give up a big lead every damn time
Dude have you ever seen an nba game before? Teams make runs; wire-to-wire blowouts are rare.
Boston did it on Christmas day against HOuston They were up by like 25 and Boston totally shut them down in the 2nd half.
Remember it is a process…Step One..Get the lead… We have gotten good at this ...... Step Two Make it Bigger We are getting good at this.   Step 3 Keep it This is going to take some work.
Hahahaa. Thiess woulda needed a step ladder for that. I think he's an accountant by day. 
Here is the latest version of 'What I like about Booker': He isn't Okafor That is all.
Sixers paying respect to Great Britain by trying to blow this game like they blew the Revolutionary War.
Man, Boston just wants it more right now.
The Celtics are the best defensive team in the NBA. They decided not to play defense in the 1st quarter and the 76ers didn't turn the ball over.
Calls like that show the way the refs are slanting, that being a foul on Embiid is laughable...
I guess its a positive that we are good enough to get big leads against good teams... So that we can blow them.
Redick is the future....wait that's why we have Fultz. Nevermind
Baynes seeming to be Embiid's kryptonite is annoying considering he's not that good... 
What is Irving bawling for? 
He doesn't want to play in the same league as LeBron
Looked like Embiid got him in the face? Dunno how bad though.
Well, Embiid probably just broke Kyrie's nose…so there's that…
Watch Kyrie go off for 30 in the 2nd half because of that 
Oh no can't wait for Celtics fans to call Embiid racial slurs for inadvertently hurting Kyrie
Is that before or after they call Kyrie racial slurs for getting hurt and not being as tough as (insert classic Celtic here)
Bird 
Just ask Dr. J 

They have enough racists to do both simultaneously lol
Did Jaylen Brown blow a kiss to the sixers bench after hitting a 3?
Ringer Post-Game Show highlights 
(If the Sixers win) Sixers won! Can't believe we're analyzing a regular season game in January LOL 
(If the Celtics win) Celtics look dominant! Can they beat the Cavs!
Next segment (lasts approximately an hour)
Guys, on Twitter, there's grainy footage of Markelle Fultz shooting and it doesn't look good. How big of a bust is he?
Guys, how great was this deal for Danny Ainge! He got the clear rookie of the year in Jayson Tatum and a pick, Fultz can't even shoot!
End.
I wish I didn't know the Sixers were up by 22 at one point.
Covington got embarrassed by Irving and is now getting embarrassed by Tatum. Disappointing.
Damn Tatum has the cleanest jumper
Why couldn't Tatum forget how to shoot
Does Tatum have really broad shoulders or a tiny head. I can't tell. 
Total mismatch in talent and coaching 
We have to get Saric off Tatum
It don't matter. Tatum is burning everyone.
This is for all the Tatum trolling guys
Celtics are very well coached. They get quality minutes out of scrubs like Theis. We get nothing out of our bench scrubs ever.
Wow what an epic collapse... What happened to Ben? Totally looks like his chicken **** self again... He was killing it the 1st half, then he forgot how to play again... Oh and I'm not sure what's wrong with Embiid but he's been useless as well...
Tatum is going to be an All-Star and our guy is a mental midget who's afraid to play
Part of it is the Celtics always get away with fouling everyone going to the hole. Eventually players just give up. 
Brett Brown taking his choke artist act international.
Might have been a little presumptuous with the trolling re: coaching
I knew that we were going to blow the lead the second I saw people here jumping the gun on making fun of Stevens. Hate to break it to you, but he's the best coach in the league
Gregg Popovich retired???
I know, I know…..but recently i've put Stevens ahead of him.
So you've recently become a dumbass?
Does 1A and 1B work for you then? Or have you recently become a dumbass in not being able to see that Stevens has been doing one hell of a great job since going to Boston?
We might have one of the worse in game coaches in the league. Screw Tatum, what would it take to trade for Brad Stevens lol.
We look like we are still tankin blowin all those gigantic leads. We have done this how many times? Its frustrating as hell. Can beat everybody but also can lose every lead to every team. Mental weak
Rozier gonna kill us like the last game, and the game before that
I hate horford so much
redick is the worst passer ive seen since roco 
Bayless says "hold my beer"
This is sooo painful Not only did we blow a huge lead but Tatum looks amazing
Tatum is proving the worth of being able to get your own shot and knock it down in this third period
Celtics are a physical team. 
I don't even know how you could un-coach a team to be so consistently bad at the same time every game.
We weren't going to beat the Celtics by 20+, they're the best defensive team in the league for a reason
Putting $20 on the Sixer's opponents moneyline when we are up 20 in the second quarter is a very lucrative way of tolerating our second half collapses.
Tatum showing he wants to be the Rookie of the Year Simmons started off fast but he's now turned the ball oveer 3straight times
Tatum sucks
I'm not watching the game but Embiid's play from just looking at the stats is reminding me of the Portland game, where he got out-physicaled
Baynes and theiss get away with banging him low because they're small. it's gotten under his skin in multiple games.
So let me get this straight Baynes who is 10 lbs heavier than Embiid is small?
Kyrie sure bitches a lot 
How does kyrie even have the nerve to argue that foul?
I've never seen Kyrie bitch so much.
Really? Watch a Boston game, it's all you'll see. It's worse then Lebron used to be.
I don't remember it being so bad in Cleveland.
Couldld someone defend the 3-point line? The Celtics have a ridiculous number of 3s 
Another useless, dumb foul by Bayless. Why the **** does he not know that Smart can't shoot 3's?
Why did I get the feeling watching this game That colangelo is going to ruin this team
My biggest blame of BC right now is for not firing Brett Brown
Whoever had anything to do with scheduling a "home" game in a completely different country takes the blame from me. I have a feeling this game would go a little different in front of our home crowd. Kyrie is getting mvp chants at a Sixers home game..that's ridiculous BC's media whoreness probably has at least something to do with this right?
Based on how loud it is during an end-game collapse this must be a home game.
I like Al Horford's game a lot....but man dude has beeen eating our souls forever man
Boston flying out of bounds and diving on the floor to save them.
We don't have a bench We need to get Smart , Rozier , Morris type of players which we currently don't have on our bench.
Simmons fouled yet again with no call. What else is new? Oh and Irving gets a love tap and is fouled o.O 
Did those Limey Brits mess with our rim as vengeance for us being the 76ers?
Celtics up by 15, Morris still punches someone. Get him out of the League. (MY NOTE:  Simmons threw a shoulder into Morris and knocked him down.  I thought it should have been a Flagrant 1, but to say that it's Morris' fault is nuts)
Lol how are you gonna say he threw a punch when he clearly just pushed him 
Hahahaha Ben was just amused by Morris shoving him. Did you see that smirk?
You know refs, if you actually GAVE Simmons a call every here and there, he probably wouldn't be throwing elbows out of frustration at other players
Morris is a **** clown
Marcus Morris with some emotional issues lol
Well, Morris can never go home now.
Simmons would kick his ass  (MY NOTE:  Nice little Aussie kid Ben Simmons would kick Morris' ass?  LOL)
What exactly do you need to figure out here? It's a Flagrant 2.
No it's not. It's just a push
The push isn't what draws the Flagrant. It's the pop up and going after a player that does.
The Sixers basically stopped playing when they got up by 22 in the 2nd quarter Granted, Boston turned up its defensive intensity, but a disciplined team doesn't go from 22 points up to 15 points down just because the other team steps up its effort.
Morris looks like he's patching things up with Ben right now but I don't know if I'd be able to trust it. Morris looked rather crazed. That's why I'd get him out. But I guess everyone deserves a second chance. Just damn, you don't see that kind of reaction much. Dangerous player to have around.
You do not want to mess with either Morris twin 
Ben ain't no lil bih and u ain't gon punk him. He was trying to get around a screen. Maybe u should get in the weight room, no need for that extra shit.

— Olivia Simmons (@livvalice) January 11, 2018
LOL his sis doesn't mind taking to twitter in a heartbeat does she? 
Someone should tell her she shouldn't mess with the Morris twins They are from the streets of Philly and they act like it.
Boston must be smart people b-ball. I never come away impressed watching them. Like I don't see any way they win a championship unless they get another guy. Maybe that guy is Gordon Hayward, but even then…I don't know man. They feel so Hawksy. Or pistons without Ben wallacey. BC will really have to **** this up if we can't unseat them by hopefully next year. Maybe the year after. It will have meant we either got no one or the players we got were terrible.
boston has a fantastic coach, which we don't. Just look at that team on paper one by one and tell me that they are a top 5 team……they aren't. Same thing last year. Brad Stevens has the ability to A.) adapt his coaching strategy to match the skill set of the players he has and B.) Put the players he has in situations to succeed and play better than expectations and C.) hide player's deficiencies really well.
How does a consensus #1 overall pick with great outside scoring ability, suddenly forget how to shoot. His shot still looks bad to me and w/o that shot the rest of his skillset doesn't make up for not being able to hit a J
When did Ben Simmons ever have great outside scoring ability? Certainly not at LSU
Meant fultz 
the sixers are just miles away from being on the celtics level both talent wise and coaching. This isn't a knock on BB, but Stevens is 2nd best coach in the league, with a bullet. To see how the celtics basically make Embid a non-factor is impressive, and their bench is great, while the sixers have to play trash like Bayless. 
No they are at the Celtics level talent-wise, but woefully behind in coaching and front office
This team has no bench. That's where the Celtics have us crushed.
They're behind on talent overall. But they're starting 5 is arguably more talented not counting Hayward
The celtics are better than the sixers. this is not really news. Better GM, better coach, better superstar, better team. hopefully we can play them in the 1st round of the playoffs and learn how to play in the playoffs. I hate the celtics.
Embiid is my favorite player, so seeing him play so poorly against tough and prickly defense is frustrating. Just hope he learns from it
I think the fault lies with both the players and the coach; you don't see the Celtics giving up huge leads and not playing hard, and it doesn't matter who the players are. Irving was never considered a guy who tried hard on defense, and defense was a Tatum weakness coming out of duke, yet they both play hard for Stevens. 
Good coaches get good defense out of guys
I'm don't really care if they make it to the playoffs. I'm perfectly fine with getting extra lottery talent
Wonder who the C's will take with the Laker's pick next year.
Celtics are a Superior organization compared to the Sixers at EVERY level 
Ownership
General Manager 
Coach
Scouting
Player Development 
Player discipline / Fundamentals 
And the gap is Massive
The gap is massive unfortunately. Hayward hasn't even played and they're 1st in the east with a young team and a young coach
Did anyone really think that THIS year they would be better than the Celtics? Huh? They add Hayward…we add Fultz. They add the Lakers pick (if they get it) and we spend OUR free agency check. Let both teams season for a year or two…and THEN we see where things shake out.
I hate the Celtics, but I have to agree; Fultz is going to have to be the second coming of Harden w/defense, to equal Tatum plus a lottery pick.
Do the sixers even have anyone outside of Embiid and maybe Simmons with Markieff Morris level shot creation ability. Honestly, I think our ability to generically generate offense with out guys is that poor.
Give us Stevens and give them Brown and the Sixers win
I still blame yall for trolling Tatum....he went off right after that **** lol
Tatum's jumper gives them a 19 point lead. 16 points 58% I think Simmons is the ROTY but Tatum can score
Embiid.. Maybe the worst game I've seen from him since the last Boston game.
Tatum gets left in to pile on the meaningless stats
Not sure whether this had been mentioned, but am I the only who's amused that this game in London is played between 76'ers and a team from Boston?    Trying to make a statement?
The Celtics have star player in their prime, we are a young team and inconsistancy is to be expected. 
Sometimes I watch the Sixers in 3rd quarters of games and think, a rec league could beat these guys.
Breaks my heart to say it, but the Celtics are just a significantly better organization from top to bottom. Better front office, better players, better coaching, better culture. They are what we're trying to be and they simply outclassed us in this one. 
Well, so much for the experts here who said Tatum has reached his ceiling and he is not a good ISO player.
Simmons is the best young talent in the league and soon will be MVP, so nobody can match his talent. But Tatum is still a very good player.
I'd argue the Celtics do have better talent overall. Certainly better depth than the Sixers. Right now, Brown and Tatum are better than Simmons and Fultz. Talent being subjective as it is, they are certainly providing much more production than the latter two, though that's also in large part because Fultz hasn't really played yet. I think this swings the other way eventually, but right now I think the first two win that comparison.
Game highlights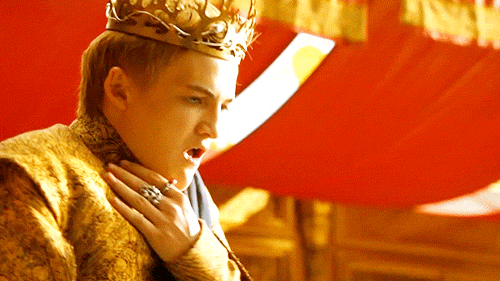 Brett the Bozo/Brett Clown needs to be fired immediately. IN about a 28 minute span went from up22 to down 20. Think about that. This isn't the 15-16 sixers. This is a team with two all star talents. This guy needs to go. Please.
Should D'Antoni be fired because he gave up a big lead to the Celtics as well?
Why would anyone fire a coach who had their team in second place only behind probably the best team in NBA history?
Why would anyone fire a coach who has their team one game out of a playoff spot just two seasons removed from winning ten games?
Listening to Brett Brown in the post game make it sound like Boston is the Golden State of the East is Very frustrating
The only frustrating thing to me is that they are.
If the Celtics are Golden State of the East without Hayward, what are they going to be when they add Marvin Bagley III or Mo Bamba or Luka Doncic, given that the Lakers 2018 #1 pick currently has a high probability of landing between No. 2 and 5?
This is what makes me sad. Today showed that we are really far from being as good as the Celtics. And since the trade their future assets are just as good as ours, actually better, so we no longer have that to hang our hats on. And they still have Hayward, a proven stud, waiting to return, while we have Fultz in the wings and have absolutely no idea what will become of him. I remember that feeling in my gut when Hinkie was fired (quit, whatever). Like the Process would never be completed properly. Today I have that feeling again.
worth thinking about what the addition of Hayward is going to do to both Tatum and Browns play. Could be that his return actually creates a disruption in the force? Brown isn't suddenly going to want to go back to the bench in his third year in the league. Smart and Rozier? Both good players who are going to need minutes. This situation only gets more interesting when you add this years lakers pick into the equation cause that impacts Tatum playing the four, Morris as well. This is the new thing I am hanging my hat on. God help us all but it seems like I am clutching at straws.
Sixth man: Havlicek.... Hayward  (MY NOTE:  I doubt it but, Good Lord!, can you imagine?  Either way, we get one of Hayward, Brown or Tatum off the bench.  Wow.)
That is weird that BOTH times we lose to Boston Brett gushes over the Celtics and is happy about it? I swear he looks like a pitch man for the Celtics just shining over their players then throwing shade on our Philadelphia 76ers. It's like he's campaigning for a position in the Celtic's organization. We don't play that here homie! At least act like your mad about losing to them.
second time you have called rozier a stud imo he is a nice role player who is made to look better than he is because of brad stevens, similar to how he made crowder and bradley look better. good coaches like brad and pop have this effect on their players
Have watched fair share of celts games this year and many games celts have played as well w rozier as w Kyrie. Have also seen games where they have played better w rozier. Is he not a stud? Drills 3s. Athletic. Defends. Plays w energy. Unselfish, smart. Watched him last year and he is much improved. Would wager he will be a starting pg in league and a good one in future. Stud. Celts have many. Brown is a stud. Tatum a stud. Guys who know how to play. Can get their own shots yet play unselfish and smart. Can finish inside in transition or half court. And can defend and switch to guard multiple positions. Their dee is incredible. Their offense is unselfish and focused. Studs who are well coached are hard to beat. Smart is most reckless player they have and he is phenomenal on dee, plays w an edge, and can make threes and other shots. Best way to describe disparity between sixers and celts is they have room for error meaning they can survive a bad game from a rotation player while we really can't (when we are playing celts). Dario Embiid roco played shitty. Ben jj Tj were good. That's all. Jojo capable of 30 35 points. If he did that rest would probably fall into place.
As bad as the game was, this was even more disappointing to see.
[ltr]
https://twitter.com/Tom_NBA/status/951566066802679808
[/ltr]
Tom Westerholm

@Tom_NBA

[ltr]Not ... great.[/ltr]

1:26 PM - Jan 11, 2018





 

105

105 Replies
 



 

306

306 Retweets
 



 

679

679 likes

Ewwwwwwwwwwww
Looks like he still has a hitch. *vomits
Could it be he put to many reps with the form he used with the bum shoulder that muscle memory is still an issue?
he's already getting ripped to shreds from the videos surfacing, at this point it can't get much worse and will just put more pressure on his debut the farther along it gets delayed.
I think that when he starts passing up shots during games or showing off that hitch and missing, it can get much, much worse.
Well if Fultz is that weak minded, we're screwed.  (MY NOTE:  You're screwed.  That's why Danny and Brad passed on him, it was his brain, not his physical talents)
This is him 1 month post getting the "all clear" medically. This is him a week after getting the go-ahead to start shooting publicly. Can you imagine how this "shot" looked in mid-December? Was he shooting underhand? Kicking it at the basket? I'm not selling Fultz' stock, but he's been downgraded from BUY to HOLD.
It makes zero sense. It is the most Sixers thing possible. Not the Bynum fiasco, not Joel breaking his foot twice, not Ben breaking his foot and using the wrong hand to shoot, but the #1 pick whose best skill was making high difficulty jumpers forget his shooting form over the summer.
I Despise the Celtics & I hate them b/c they set a tone from the top down that losing is absolutely unacceptable. They play smart, they are mature & the develop that into their young players immediately. Boston has been stomping us for 50+ years & I absolutely hate it. I had to listen to my father & grandfather tell me stories about the 60's Celtics running out 6 hall of fame stars & beating the Sixers every year except 1967' - I had to watch them make 2 unbelievable moves drafting Larry Bird #6 overall in 1978 b/c he was staying college another year & then trade the #1 pick in 1980 to land Kevin McHale &Robert Parrish & they leap frog the Sixers a couple years later I still believe the Sixers have the potential Great players going forward but it's going to take more than just talent
The difference between the Celtics and Sixers is Ainge vs. Colangelo. Ainge has constructed that roster so well that losing their huge free agent signing didn't even remotely affect their team's success. Meanwhile, if one of the Sixers key players goes down or plays an underwhelming game, we lose multiple games in a row and blow big leads.
Ainge has been in charge of the Celtics for 15 years; Colangelo has been in charge of the Sixers for less than 2 years, taking over during the Tank portion of the Process. I would definitely rank Ainge > Colangelo, but let's be realistic here.
The Celtics have also been drafting late lottery/mid-first round for years with their plethora of first round picks. The joke for years was that their rebuild is predicated on 7-8th men off the bench but when you can sign Hayward and trade for Kyrie, having Jaylen Brown, Marcus Smart, Rozier and now Jason Tatum – it kinda works.
The moral of this story Lead by 34, and we WIN this game!
Lead by 34 and the defeat stings even worse 

Having seen the first couple of 6er/Boston games but not this game, I'm starting to think we have a match up problem with Boston in a way similar to the Pistons problem towards us. Based on the last game and seeing Embiid's stats now, it seems the combination of Horford/ Baynes and Bostons bigs and their scheme do a really good job on him. Baynes, in particular, seems to be able to muscle Embiid out of the paint or for TOs. The other problem is their wings, Brown and Tatum, creates a havoc for us both offensively and defensively. They are long, quick and can switch on defense and they both can shoot and attack the paint on offense. Combine that with the fact that none of our guards can basically defend Kyrie, and I just don't know how the hell we are ever suppose to beat them.
Baynes certainly fills a huge void for the Celtics. I am curious about their cap crunch going forward.
Does Baynes have a multi year contract? Cause why the hell didn't we sign him?
I wanted him a lot and was pissed that we chose Amir for substantially more money over him. The JJ Redick signing had just happened though so I was too elated for it to weigh me down but man I think about how much better this team would be with a competent backup like him.
Baynes makes 4.3M this year and is a free agent next year.
We need to fix both those things Unlikely that Boston don't give him a healthy re-up
Did we ever find out what Fultz surprise was?
His shooting prowess.
Kid is turning more and more into a headcase. Maybe he should shut down social media and noise for awhile. I think he's starting to crack under all the pressure on his shooting.
"i got a surprise for y'all coming in London ... I've got a big surprise." "I ain't telling you," Fultz said. "It won't be a surprise if I tell you." Nut case.
He's a 19 year old joking around. Get over it. Don't you have to yell at some kids to get off your lawn?
What's worse, a 19 year old doing some light trolling or a grown man believing the earth is flat and using the word "woke" unironically?
There is no group of people on earth who act more entitled than Boston fans.
Lavar Ball did us a great favor by calling out Walton. The Lakers were galvanized from that and just beat the depleted Spurs tonite for their 14th win. That is their 3rd straight win. Looking at their upcoming schedule, there are a lot of winnable games for them. I think that we will get their draft pick this year between 6 and 10 and get a good player at that slot. Hopefully a wing or point guard that can create their own shot and actually make it.
I know it's heresy but frankly I wish we'd just tank and focus hard on development. What good does it do us to sneak into the playoffs? We would face one of the Cavs, Raptors or Celtics. Is getting swept and embarrassed in the first round better than getting a lottery pick? I don't think so. Hell, if we do it right we could end up with two top-10 picks.
Tatum looks excellent. His first step is phenomenal. He took over for a couple of minutes in the 3rd , creating space for a mid range jumper with ease. He jumps very very high on his jumper, nobody blocking that.
kyrie is a better floor general than I thought. He didn't go much iso except for a period in the second quarter with sixers up big to get some points on the board. You can tell when he's in attack mode as he has much more bounce to his step when coming up the court. That's dangerous kyrie. He really picked the defence apart at times.
Fultz' shooting form makes me want to check the F out.  This sucks. How does this guy just forget how to shoot? How do you lose touch/feel? When he tosses keys to people, do they go flying into a nearby lamp? Does he constantly miss the hamper with dirty clothes? He looks like an NBA player throwing out a first pitch who clearly never played baseball. Yet, he's shot a basketball a gazillion times. How is there not some general feel to let it loose? It seems clear to me that he's overthinking it and that's why it's all hitchy as F and this sucks man.
Relax he's just trolling us
bob
.

bobheckler




Posts

: 39878


Join date

: 2009-10-28



Very interesting stuff from Sixer fans.

dboss

dboss




Posts

: 9915


Join date

: 2009-11-01


Age

: 69



Love laughing at Sixer fans. Just pathetic bunch of fools who havent won since Moses Malone was in the building.

Not to mention - Marcus Morris is a tough SOB FROM PHILLY. Do you really think Ben Simmons wants to mess with him? As delusional a group as you will see in these other side threads.

mrkleen09




Posts

: 3389


Join date

: 2009-10-16


Age

: 50



Embid is a stud, or so he prances out there to be. Maybe if he learns to shut his mouth and pay more attention to the game he will be totally unstoppable. When will these guys learn that it is smarter to let your play do your talking. All he does is fire other teams up.

RosalieTCeltics




Posts

: 19288


Join date

: 2009-10-17


Age

: 71



RosalieTCeltics wrote:Embid is a stud, or so he prances out there to be. Maybe if he learns to shut his mouth and pay more attention to the game he will be totally unstoppable. When will these guys learn that it is smarter to let your play do your talking. All he does is fire other  teams up.
In an interview after the game Embid said he talks trash because it motivates him. It also motivates the other teams. He would do well to seek out another source of motivation.
dboss

dboss




Posts

: 9915


Join date

: 2009-11-01


Age

: 69



Here is a tidbit from our side.......


Kyrie Irving after his last and-1 to the Sixers bench "Gas up the plane"

beat

beat




Posts

: 7020


Join date

: 2009-10-13


Age

: 65



Just like having wise a KG on the floor. Only I am sure there would be a few more !!! words from KG! Gotta love it!

RosalieTCeltics




Posts

: 19288


Join date

: 2009-10-17


Age

: 71




---
Permissions in this forum:
You
cannot
reply to topics in this forum